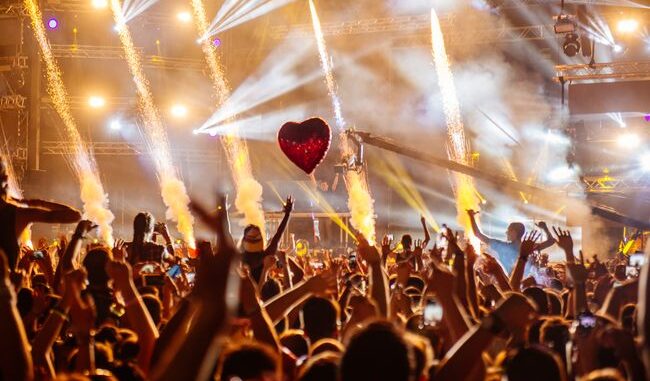 Ostalo je još samo dva dana do otvaranja kapija ovogodišnjeg Exita, koji po mnogim parametrima deluje kao da će nadmašiti sva prethodna izdanja. U čast titule Omladinske prestonice Evrope, prvi dan festivala, četvrtak, 7. jul nosi naziv OPENS Day, a otvoriće ga rok giganti The Cure, čija svirka počinje već u 20.30 časova.  Osvrnuvši se na temu ovogodišnjeg festivala, EXIT Tribe, naš poznati muzičar Marko Louis, snimio je spot u čast festivala koji podseća na to da se svi posetioci festivala osećaju kao jedno i sve ih povezuje ljubav ka muzici i Exitu. Marko Louis nastupiće večeras na Trgu Slobode u Novom Sadu u okviru OPENS Youth Fair sajma omladinskog turizma, tradicionalnog zagrevanja pred EXIT!
Marko Louis i PetarZ – EXIT Tribe:
Muziku, aranžman, tekstove, perkusije i vokale u ovoj numeri potpisuju Marko Stojanović Louis, kao i PetarZ – Petar Zorkić, koji je pesmu obogatio i gitarom i saksofonom. Za pomoćne vokale bili su zaduženi  Maša Stojanović Louis, Tijana Jokić Zorkić i Slobodan Popović, dok Marko Louis Studio potpisuje snimanje, aranžman i mastering. Za režiju i montažu muzičkog spota, koji na najreprezentativniji način predstavlja emociju različitih EXIT plemena koja se na Petrovaradinskoj tvrđavi spajaju u jedinstveno, EXIT pleme, odgovoran je Nikola Mitrović, a za kameru – Pavle Kaplanec.
Pesma Tribe nastala je 2013. godine, kao jedna od sedam pesama na spontanom albumu Marka Louisa i Petra Zorkića, pod nazivom "Berlin". Ubrzo je numera bila predstavljena slučajnim prolaznicima na ulicama Berlina, a privukla je ogromnu pažnju zaraznom melodijom, u toj meri da je i policija morala da interveniše da bi utišala svirku: "Kada sam prošle godine video da je tema sledećeg festivala Tribe, rekao sam organizatorima Exita da imam pesmu za njih, i tako je krenulo naše zajedničko putovanje. Nećemo nikada zaboraviti kakva je bila energija dok smo radili ovu numeru ", izjavio je Marko Louis.
Ovaj spot objavljen je uz finansijsku podršku Evropske unije.
U prodaji paketi po finalnoj ceni, kao i dnevne ulaznice za festival
U prodaji je finalna cena paketa ulaznica po ceni od 12.990 dinara. Dnevne ulaznice se trenutno mogu pronaći po cenama od 2.990 dinara pa naviše. Spisak svih cena i prodajnih mesta, kao i onlajn prodaja mogu će pronaći na festivalskom sajtu exitfest.org.
Počela je zamena vaučera za festivalske narukvice
Zamena vaučera za festivalske narukvice već je u toku, i to na tri zamenska mesta, u centru Novog Sada, ispred Srpskog narodnog pozorišta, na recepciji EXIT kampa, kao i na centralnom mestu za zamenu preko puta glavne kapije festivala (kod Lovotursa). Svi kupci četvorodnevnih ulaznica moraju prvobitno da ih zamene za narukvice, dok kupci dnevnih ulaznica na EXIT mogu da uđu isključivo tako što kupljenu ulaznicu donesu na festivalske kapije – dnevne ulaznice se ne menjaju za narukvice. Radno vreme zamenskih mesta dostupno je na sajtu exitfest.org,  a svim posetiocima se preporučuje da preuzmu festivalsku narukvicu već danas i sutra, jer The Cure započinju svoj nastup već u 20.30h, te se u četvrtak očekuju ogromne gužve na festivalskim ulazima već u ranim večernjim satima.